Facial Hair Remover White
Rs. 1,350
Rs. 2,500
You save 46%
---
---
DON'T PUT ON YOUR MAKEUP WITHOUT IT™
---
Flawless® is the new gold standard and first precision hair remover that erases hair instantly and painlessly without the irritation that comes with plucking, waxing or depilatories. Flawless® is designed to look like a lipstick. You can #BeFlawless anywhere, anytime.
FREE SHIPPING! LIMITED PERIOD OFFER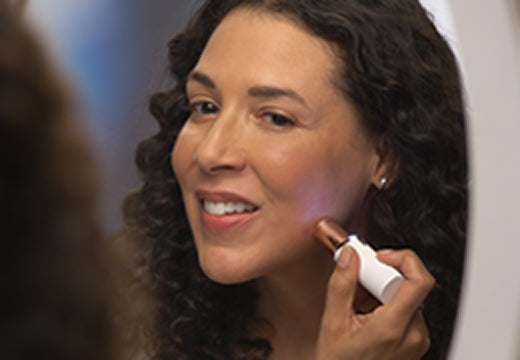 EASY JAWLINE HAIR REMOVAL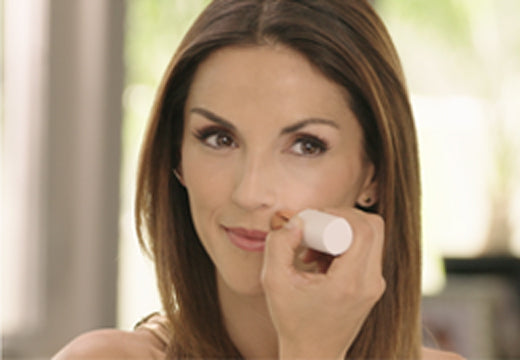 PAINLESS REMOVAL OF UPPER LIP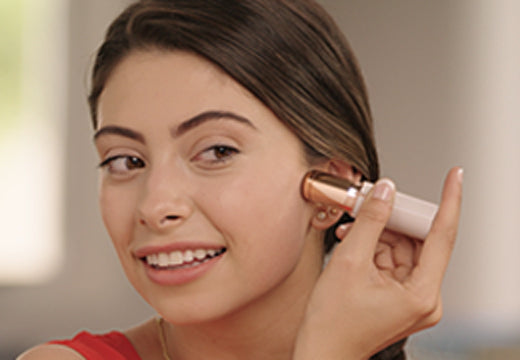 FINE SIDELOCKS REMOVAL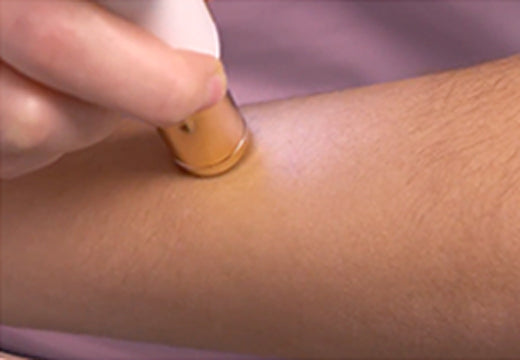 EASY USE EVEN ON THE HAND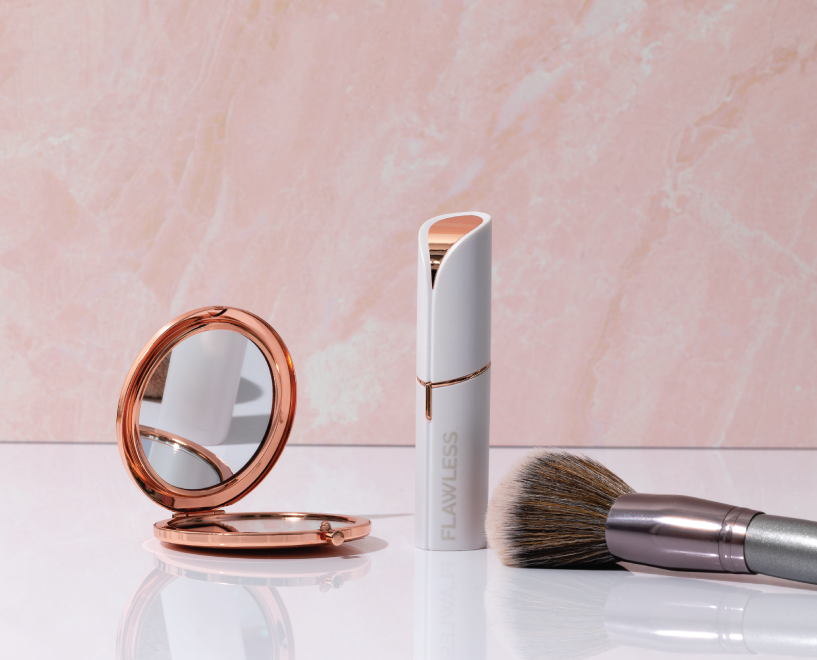 FEATURES & BENEFITS:

No need for hair to grow out -can use every day

Instant and painless, no redness or irritations

Safe for all skin types and tones
Gentle and safe to the touch

German engineered technology

Dermatologist approved

Unwanted hair will not grow back thicker

18-karat Gold-Plated head is hypo-allergenic
I have little tiny hairs all over my face. Flawless is really really effective. Without that peach fuzz my skin is so smooth, my makeup goes on flawlessly.
-Tulsi about Flawless®
It's a solution to an otherwise daily battle. I just see it and take it right off.
-Malini
It's painless, easy to control, fast to use, super safe and it's so pretty! I mean it's perfect!
-Neha
The best epilator I've ever used. So painless, portable and convenient!
-Isha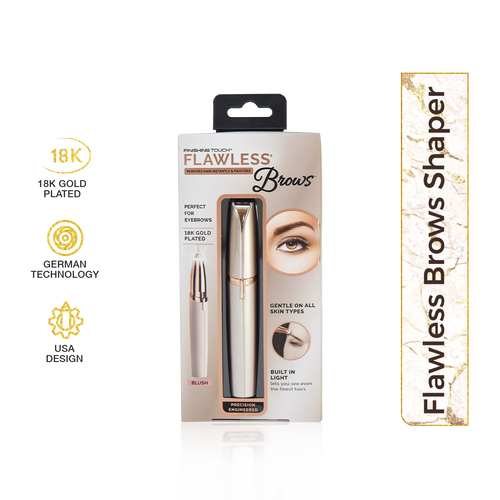 RECOMMENDED FOR YOU
Finishing Touch Flawless Brows Blush
Worst
This is such a waste of money. Received product yesterday and had issue with the on button. I wanted to return the product. But couldn't find any option in website. I have mailed to the contact Id. Didn't even receive an acknowledgement mail yet. Very poor support and very bad quality of product.
Finishing Touch Flawless Facial Hair Remover White
Perfect
Flawless indeed! No rapid hair growth at all. Can survive without doing it repeatedly for 2 weeks atleast. Smooth finish.
Finishing Touch Flawless Facial Hair Remover
Amazing
I love this product. Its convenient in every sense and painfree